As we all know that Unacademy is India's leading online education platform and in today's time lakhs of students have already joined this platform to make their studies and competitive exam preparation to the next level.
In fact, if you deep dive into this online educational platform then you will find out that there are a number of various courses available according to your need.
Well, If you are someone who is preparing for the UPSC exam then Unacamdey's UPSC exam preparation plan is best suitable for you which is actually covered under its plus subscription module, which price is almost 8000 rupees per year.
Now, Unacademy has come up with its Iconic Subscription along with its plus subscription and that's why so many people are confused about the same and that's why we are going to share some important information related to the Unacademy Plus vs Iconic subscription.
Unacademy Plus Vs Iconic Subscription
Well if you have ever visited Unacademy's YouTube channel, then you know very well that you can also watch so many free videos on this channel and you do not have to pay a single penny free for it.
But not every video is available for free on Unacademy's YouTube channel and because of this, if you want to prepare for any exam properly, then you must have to take a plus subscription without thinking for any kind of second thought.
Well, whenever you buy a plus subscription on this platform then you will be given access to watch all the live lectures of different educators, and apparently, all the educators who are teaching you will be the best educators of India and definitely, Unacademy will make sure that you will learn from the best to boost your competitive exam preparation.
Well, along with accessing all the live lectures, you can also download various study notes and preparation material for any particular lecture which was quite not possible on a free YouTube channel and that's why every aspirant is buying a plus subscription.
Believe me, if you also looking for the standard exam preparation modules and strategy then Unacademy's plus subscription can be the best option for you.
What is an Iconic Subscription?
Well, Unacademy knows very well that their biggest competitor at this time is Byjus and on this platform, the student is also facilitated with a personal mentor for exam preparation, who timely monitors student's exam preparation and helps them with their strategies.
Now, Unacademy has also tried its best to match this concept of Byjus by launching its Iconic subscription which is really very cheaper than Byjus too.
Under Unacademy's Iconic Subscription, a student will get all the benefits that they used to get while buying a Plus subscription, and also a plus point here will be that this subscription will also give them the facility of a personal mentor who will help them in their exam preparation.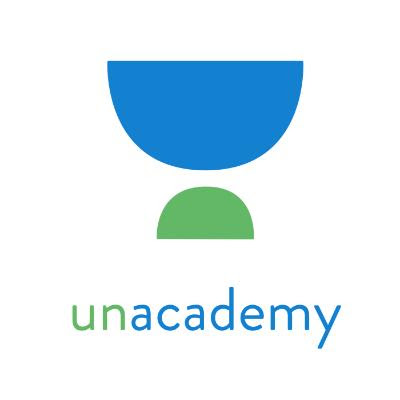 Although unacademy has already clarified on its website that that personal mentor will not help them in any study, but they will only help in the strategy of exam preparation and will timely monitor their progress and suggest changes if they required any.
Right now Unacademy has planned 1 mentor per 25 students, so the students can connect and communicate with that particular mentor on a regular basis to solve their queries.
Should You Buy an Iconic Subscription?
Well, see, whether to subscribe to Unacademy's iconic subscription or not, is actually completely depends on the perception of a student that how he/she would like to prepare for the examination.
If the aspirant has an inner feeling that the mentor will definitely be required for their exam preparation then he/she should adopt this Iconic Subscription.
But if the aspirant feels that he/ she is smart enough to prepare for the examination without seeking help from the mentor then they must not waste their money for this subscription at all.
Final Conclusion on Unacademy Plus Vs Iconic
We really hope that you have enjoyed reading this particular article related to the Unacademy Plus Vs Iconic in detail. If you have liked this article then kindly share it with your friend and family.
If you really want to send your suggestions and query to us then kindly put your comments in the comments section which is exactly given below to this article. Thank You So much for reading this article till the end.