MasiTrades YouTube Course Review
Well, quitting your well-paying full-time job and investing your valuable time in a stock trading profession may not be for everyone.
Most of us are fearful of what will happen next in the future, which is why we are hesitant to quit our normal jobs despite a strong desire to do something completely remarkable in order to achieve our financial goals.
Regular stock trading expert Masi Habibi, on the other hand, is not like the rest of them since she had the courage to quit her well-paying 9 to 5 job to pursue a career in the trading world in order to achieve her financial and personal goals, such as taking care of her family and brothers and gave them a luxurious life which they actually deserve. 
So, basically in this article, we are going to share the trading journey of Masi Habibi who is a full-time trader and YouTuber in detail. We recommend you to read this article till the end because we are quite sure that this article will also burn your desire to do something really very special in your life.
Who is Masi Habibi?
She hated working under someone. She was just not contented nor did 9-5 jobs give her happiness. Her interests were calling her to make a career from them and forcing her to be a boss herself.
But she was not ready for a change and was scared to take a risk of leaving her job with an obvious salary. She is Masi Habibi, owner of MasiTrades.
Masi Habibi was also very insecure about her future and because of this, she was not able to quit her regular job.
But at a particular time, she realized that if she have to accomplish her financial goals, then she will have to quit 9 to 5 jobs because that job was not creating many benefits for her and by doing this she will not able to fulfill her dreams.
Masi Habibi started her trading career in June 2018. Before starting In Fact before startedTrading, she had read many books and watched so many trading-related videos on YouTube.
If we say that she had entered the world of trading with full preparation, then this thing would not be wrong at all.
Initially, Masi Habibi started her trading career with 10000 dollars. But due to a lack of proper knowledge about trading, she lost $8000 in the capital in a few days.
Although even after losing so much of her capital, Masi did not lose her courage, and after a short time once again invested 10000 dollars but she again lost all her capital in this trading world.
Why Her Journey is Inspirational?
Well, after losing capital of almost 20000 dollars, Masi Habibi also felt at one particular time point that earning money by trading is not her cup of tea.
According to Masi, she had this doubt in herself because most of the males dominated the trading industry at that time and very few females were associated with this business.
After losing such a huge amount of money, usually, any person will come decision about giving up trading but Masi did not lose courage and she started analyzing her mistakes.
She quit trading completely when she was in self-assessment mode but she was quite confident that if she corrects her mistakes, she can definitely earn money.
During her self-assessment, she came to know that whenever she was trading, she never paid much attention to gaining knowledge and was relying too much on technical indicators that's why she was losing all her capital in her trading journey.
She really wanted to earn much by doing trading full time and that is the main reason why she left her high-paying corporate job to focus more on the basics of trading research.
Masi read many books for almost four months and learned very well about the nuances of trading and started her trading career again in March 2019 by investing 10000 dollars in her trading account.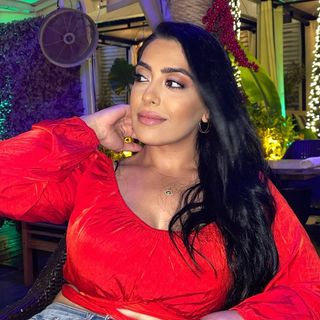 According to Masi, this time instead of taking the help of technical indicators in her trading journey, she focused more on the price-volume action and this helped her to get much more success and in just 2 months she gain a profit of almost 20000 dollars.
Masi right now doing full-time trading also managing her business named MasiTrades and also managing the YouTube channel which has the same name as his business has, where she actually teaches people about the different strategies of trading and investing.
Well, If you are a beginner and want to start your trading journey and looking for any kind of education about the same then kindly please go and visit her YouTube channel for once and we are quite sure that you will definitely like her videos related to the trading and investing.
Final Conclusion on MasiTrades YouTube Course Review
We really hope that you have enjoyed reading this particular article related to the  MasiTrades YouTube Course Review in detail. If you have liked this article then kindly share it with your friend and family.
If you really want to send your suggestions and query to us then kindly put your comments in the comments section which is exactly given below to this article. Thank You So much for reading this article till the end.