Best YouTube Channels to Learn Stock Market in India
Gone are the days when you could put your money in a savings account and then look forward to earning interest on it later.
In the past, you could gain 6 to 7% interest from the bank, which was more than the rate of inflation and this is the main reason why we never dreamed of doing anything other than saving money in the bank. 
But in today's time, the scenario has been changed totally and in today's time if you want to earn a good amount of return on your savings then no option could be better than investing in the stock market and mutual funds rather than saving it in the bank account with the nearly low amount of interest rate and investing it in a fixed deposit of bank.
Well, the biggest problem with Indian people is that whenever it comes to investing in the stock market or mutual funds, more than half of the people think that this market is gambling and one should stay away from it and that's where we need a proper financial education.
Anyway, it is not easy for everyone to understand finance as it is not that easy to understand.
However, in today's time, there are many such superheroes of YouTube who are trying to increase financial literacy among people by making people learn about financial concepts very easily through their amazing videos.
Even, if you are someone who is completely a newbie into this market then you can start your journey of learning about the stock market through various Youtube channels.
Basically, we have covered some important finance-related youtube channels which can literally enhance your stock market-related knowledge.
Best YouTube Channels to Learn Stock Market
(1) Pranjal Kamra
If you are completely new to the stock market and want to learn everything about this market from the beginning in the Hindi language, then there can be no other best YouTube channel for you than Pranjal Kamra's YouTube channel.
Pranjal Kamra is a financial educator and founder of a Finology company and the best thing about him is that he has very deep knowledge related to all the financial things and investing in the stock market.
The best thing which I like the most about his videos is that he is a native Hindi speaker and try to teach you all the hard financial concept in a smooth way with a simple example and that's why this channel can be the best for you if you are completely newbie.
Well, Pranjal Kamra is someone who believes more in fundamental analysis instead of grinding himself in so many technical things because he is not an intraday trader and is actually a full-time long-term investor.
Even if you watch all of his videos, you will see that he always advises long-term investors to take advantage of compound interest, which may be the most important reason why so many people agree with his recommendations.
Right now, he is followed by millions of people and that's why if you want to start your journey from the scratch then go and just subscribe to his YouTube channel and start learning about investing in detail.
(2) FinnovationZ
FinnovationZ was started by Prashant Yewade, a young man from Maharashtra.
Prashant by education is an engineer who has done MBA after securing an engineering degree and this is the foremost reason why he also has very good knowledge about the financial market.
Prashant Yewade is an inspirational personality for those people who had done their graduation in engineering and now want to explore the field of financial market and value investing.
Actually, the special thing about Prashant's channel is that you will get to know all the concepts related to the financial market on this channel very easy and this thing might help you too will have more fun in understanding the financial market and value investing in all easy way.
The videos which were uploaded in this channel are short and there is no-nonsense talking and discussion has been done by him regarding the particular concept and that's why you can go and subscribe to his YouTube channel without thinking too much.
Apart from knowing the various concepts associated with the financial market, you will also get to know about many such business models, book reviews, and scams on this channel which can go a long way in increasing your financial knowledge really well.
(3) CA Rachana Ranade
How can we forget CA Rachana Ranade's YouTube channel when we are discussing related to finance and stock market investment.
In fact, when it comes to the most highly influential and literate YouTuber then CA Rachana Ranade's name will definitely come into your mind.
Even before starting her career as a YouTuber she was teaching her students about the stock market basics and was solving their investment-related queries.
Although Rachna started her career on YouTube at the behest of some of her students and in today's time she is one of the best finance YouTuber.
The best thing about her videos is that she always speaks in high-profile English language only and that's why if you are someone who is not so familiar with all native languages then this channel is really very best for you to learn about the investment and stock market.
The special thing about Rachna is that she also believes a lot in the fundamental analysis of the company more than the technical analysis and because of this, she is someone who will always give advice on how to invest the money for a longer period of time and avail the benefits of compound interest and income from regular dividends.
(4) Asset Yogi
The real name of the Asset Yogi channel's owner is Mukul Malik.
Before venturing into the world of finance, Mukul used to work in the Navy, but after that, he studied MBA and finally established himself in the world of finance for the past several years.
The special thing about Mukul Malik is that he is an expert in explaining any financial concept with very relevant examples in our native Hindi language through his videos and that's why this channel is followed by so many Indian youths who have an actual willingness to learn about this market.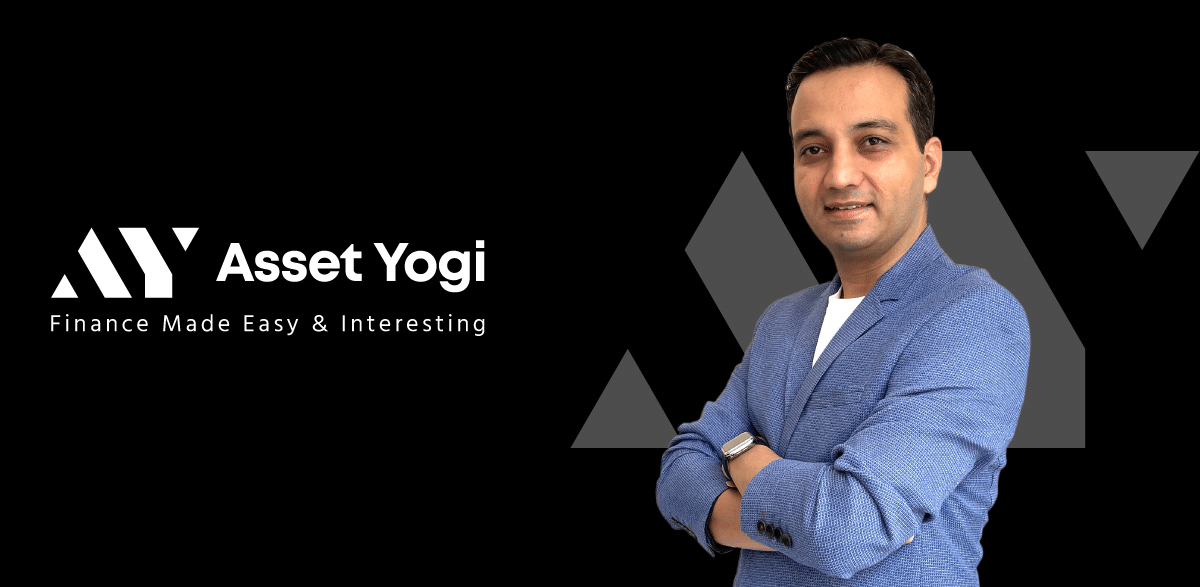 By the way, you will find many videos related to the stock market and investing in mutual funds on Mukul's channel which can make your investment journey very robust.
Another special thing about Mukul's channel is that here you will get to understand many more concepts of MBA studies in very easy language and if you also want to learn about investing in real estate then this channel can really become a blessing for you.
If you want to learn all from the scratch about financial planning and investment then go and subscribe to his channel and start your journey.
Final Conclusion on Best YouTube Channels to Learn Stock Market in India
We really hope that you have enjoyed reading this particular article related to the Top 5 Best YouTube Channels to Learn Stock Market in India in detail.
If you have liked this article then kindly share it with your friend and family.
If you really want to send your suggestions and query to us then kindly put your comments in the comments section which is exactly given below to this article. Thank You So much for reading this article till the end.